Yoga for pregnancy
June 25, 2014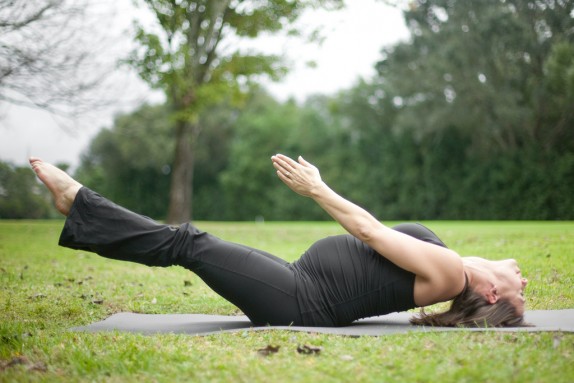 You are pregnant and you're looking for the best way to prepare yourself both mentally and physically for the great day? Then Yoga is perfect for you. Yoga classes for pregnant women are becoming increasingly popular due to their multiple benefits. They not only help tone your muscles, improve your blood circulation and your balance, they also teach you how to breathe and how to relax, two very important things during labor.
What are the benefits of Yoga for pregnancy?
Like many other disciplines, it combines both mental and physical exercises. Many studies suggest that:
Yoga classes help you sleep better
They reduce nausea, lack of breath, and back and head aches
They reduce hypertension due to pregnancy and the risk of an early birth
They reduce anxiety and stress
They improve your flexibility and your muscle strength, so necessary during labor
What can you expect from a Yoga class for pregnant women?
By exercising your body and achieving different postures, whether you're standing, sitting or lying down, you will be developing the strength, the flexibility and the balance you need to make it till the end. Many classes incorporate accessories like belts, cushions and blankets to make you feel more comfortable.
You will be working on breathing by trying different techniques that include making sounds like humming and grunting. This will help you manage the lack of breath during labor and control your contractions.
You will have to gently stretch your body, arms, neck, etc.
Each class finishes with some time to relax and get back to your normal rhythm. You might be asked to listen to your heart while you learn to read your own emotions, thoughts and sensations. Some instructors include the repetition of a mantra that helps you improve the feeling of your inner calm.
As in any other activity remember to be realistic with your personal goals, always consult with your physician in case you have any doubts, avoid uncomfortable postures and above all, listen to your own body.
Picture by:
Krista Shirley